MEGUIARS MOTOREX 2016 | HARROP VISION
---
Posted on 29th July 2016 at 11:37am
---
The team at Harrop Engineering get excited every second year come July as one of the biggest automotive events unfolds right in our backyard. Meguiar's MotorEx didn't disappoint with close to 30,000 attendees rolling through the gates over two awesome days at Melbourne Showgrounds.
We took the opportunity to showcase our Australian engineering ingenuity, with our biggest stand yet providing a 360° view of our diverse performance products. Our 'Engines of the World' display was a highlight amongst horsepower enthusiasts, demonstrating the various Harrop Supercharger Systems we offer.
MotorEx was also the perfect platform to launch some of our latest innovations, including the FDFI2300 Supercharger to suit 5.0L V8 Holden engines as well as the latest member of the Harrop Fast Fleet our Ford Mustang GT dress with enhancements.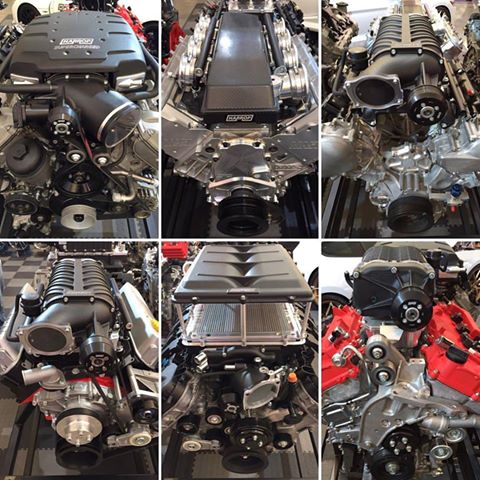 Our extensive range of products developed for the Ford Mustang GT were well received, heroed by our latest TVS2300 Supercharger Kit which amazed Ford Fans thanks to its stealth appearance and impressive performance gains.

If you weren't able to make it to Melbourne for this year's MotorEx we have put together a highlights reel below, providing a glimpse from the Harrop stand in the Performance Garage Pavilion.
We're gearing up for Melbourne 4x4 show in a few weeks, so if that's the way you like to butter your bread, we'll be showing off the industry's leading advancements in traction and driveline technology. Come visit our stand G116A at Melbourne showgrounds on the 19th to 21st of August.

The Harrop Engineering team can't wait to be part of MotorEx 2017, which will see the event return to Sydney. If you would like information on any of the products seen on display at MotorEx 2016, please contact our sales team on 1300 HARROP or sales@harrop.com.au.
---
RELATED ARTICLES