MEGUIARS MOTOREX 2018 | HARROP VISION
---
Posted on 31st May 2018 at 3:24pm
---
Meguiars MotorEx was back in Melbourne and didn't disappoint with thousands of performance enthusiasts rolling through the gates over two fantastic days at Melbourne Showgrounds.
As always we took the opportunity to showcase our Australian engineering ingenuity, providing a 360° view of our diverse performance products on an array of engine stands and displays.
We also took the opportunity to launch an exciting new program that's set to reset the bar in the Australian Dual Cab market to unrivalled territory. Barry Hall joined us to fire-up the Superado in public for the first time, available with an LS3 or LSA engine, Harrop TVS2650 Supercharger system and a 6L80 6 speed Automatic Transmission. Pictured below is our 4x4 Spec LS3 Supercharged Superado designed to dominate all dual cabs.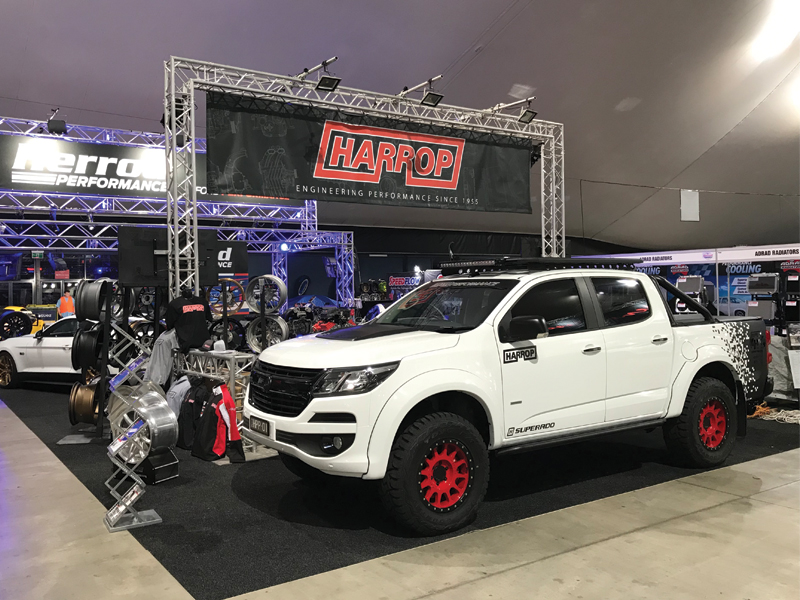 The Harrop 427 Monaro also made its Melbourne show debut, fitted with a Sam's Performance built 700HP 427ci NA LS Engine, RHS Block, Mast Heads, Callies Crank, Diamond Pistons, Harrop Hurricane Manifold and Airboxes, Harrop Billet Dry Sump, Motec Dash, Half Cage, MCA Suspension and Harrop Ultimate Brake Kit. The vehicle also has a unique carbon fibre body kit from 3C Labs and CAD designed and 3D printed flares, rolling on Forgeline GA3R wheels. Another iconic V8 2-door was on display directly across from Harrop 427. Known as White Horse, our S550 Mustang GT attracted crowds with 17" drag racing ET Street R radials and Harrop TVS2300 Supercharger Kit making for a potent combination ready to run 9's.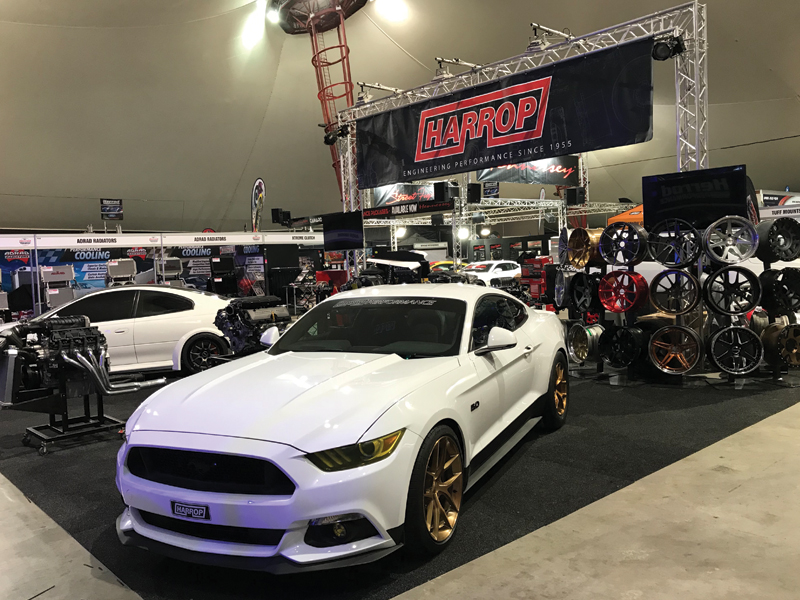 A real highlight of the stand was the PGM 2.0 litre V8 motorcycle, which Harrop was fortunate enough to be involved in designing and machining the custom crankcase. This bike is a bespoke piece of art, created by owner Paul Mahoney featuring the best in road bike componentry.

If you weren't able to make it to Melbourne for this year's MotorEx we have put together the below video, providing some of the highlights from the Harrop stand in the Performance Garage Pavilion.

If you would like information on any of the products seen on display at MotorEx 2018, please contact our sales team on 1300 HARROP or sales@harrop.com.au.
---
RELATED ARTICLES