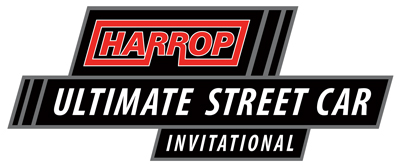 Harrop Ultimate Street Car Invitational 2018
1 October | Phillip Island Grand Prix Circuit
Entry Fee – Early Bird Entry $650 (Closes 6 August 2018)
Full Entry $700
50% Deposit is required to secure place
ALL YEARS
ALL MAKES
ALL MODELS
After three successful Harrop Ultimate Street Car Invitational (HUSCI) events, Harrop Engineering is excited to take the event to new heights at Phillip Island Grand Prix Circuit. The event is focused on providing a safe and fun platform for drivers to test their skills and vehicles performance against like-minded enthusiasts. HUSCI will take place on 1 October 2018 and welcomes a diverse mix of cars - Aussie, American, Euro and JDM to compete across several stages.
Design & Engineering - Quality and level of modification, including engineering and overall integration of aftermarket components will be assessed by two nominated judges
Road Rally - All competitors will meet (time and location TBA) and proceed with their vehicles to a local restaurant for a group dinner. Please note this is a non-competitive stage of the event
Motorkhana & Circuit - All timed competitive disciplines will be scored based on your finishing position, with maximum points awarded to the fastest vehicle.
HUSCI is about providing a safe and competitive platform for enthusiasts to have fun, challenge their vehicle, driving skills and in the end the chance for someone to leave with bragging rights as the Harrop Ultimate Street Car winner.
The event will be captured through video and photography for professional promotion through media outlets with entrants also getting access to quality images from the competition.
If you are interested in entering HUSCI 2018 please download the nomination form and return it to husci@harrop.com.au. If you have any questions regarding the event please email us.