103mm Granatelli Throttle Body | LS Engines
---
PRICE: $1,100.00
---
Available Options
---
further info required
Overview:
Suits LS Harrop FDFI2650 & H2650i Superchargers
Uses standard GM 4 bolt T/B pattern
Throttle plug is GM LS3
Standard OTR boot can be retained
Maximum recommended Supercharger pulley is 75mm
Compatible with LS3 8PK & LSA drive upgrades however reservoir will require relocation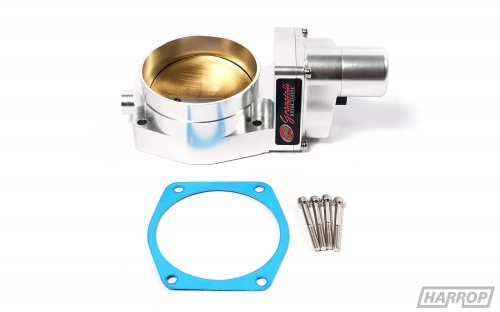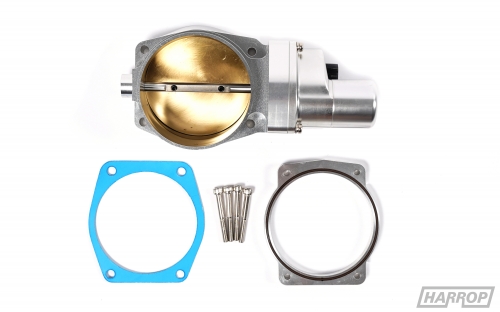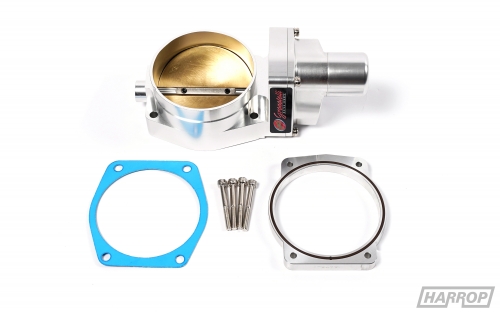 VIDEOS
NOTE H2650i Only:
Note OE LS3 or Aftermarket throttle bodies will require throttle body spacer which is at additional cost
Note modified, or aftermarket cylinder heads or aftermarket thermal manifold spacers can affect the squareness of manifold which could result in voiding of warranty if failure occurs due to this.
Note both items above may affect belt size, Harrop can only provide belt selection for standard OE items.
NOTE:

Vehicle will re-tune after larger T/B has been fitted (applicable to all vehicles).