MELBOURNE 4X4 OUTDOORS SHOW 2016
---
Posted on 29th August 2016 at 8:40am
---
Fans of 4X4, Fishing and Boating flocked to the Melbourne Showgrounds for the biggest annual outdoors event to hit Melbourne. We took the opportunity to showcase our Australian engineering ingenuity with our biggest stand yet, heroed by our market leading traction device the Harrop Eaton ELocker.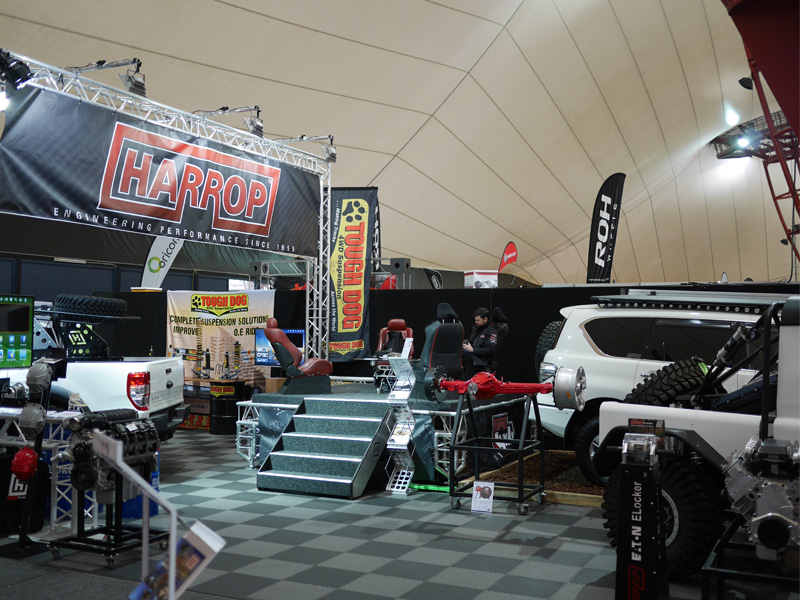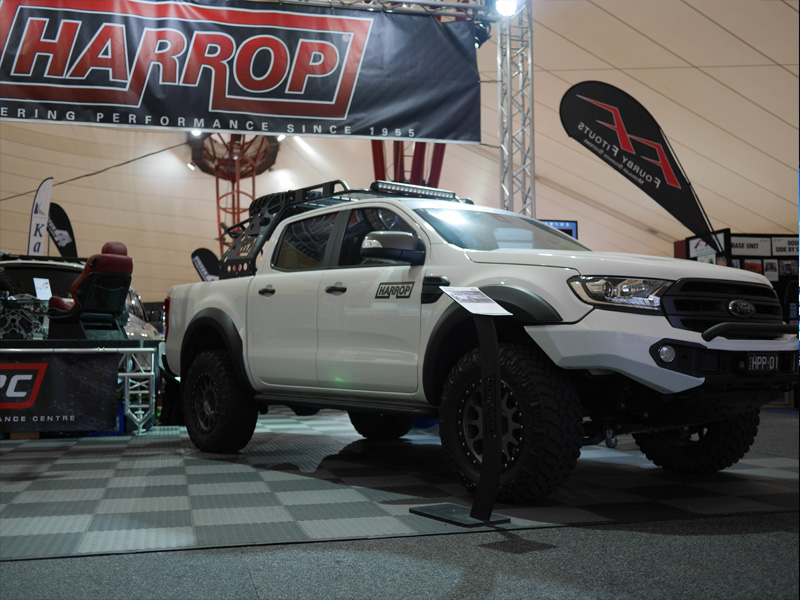 We showcased three terrain conquering 4WDs, starting with the Harrop Ranger equipped with a host of aftermarket goodies. For a full rundown on the upgrades completed to the Harrop Ranger at our 4X4 Centre check out our Project Vehicle Blog. Also on the stand was On Track 4x4's Y62 Patrol showcasing the Harrop FDFI2300 Supercharger Kit's superior engine bay integration. Although the thirst for the kit wasn't quiet at the levels seen at Automechanika Dubai earlier in the year, our latest supercharger system was well received by Aussie 4x4 enthusiasts.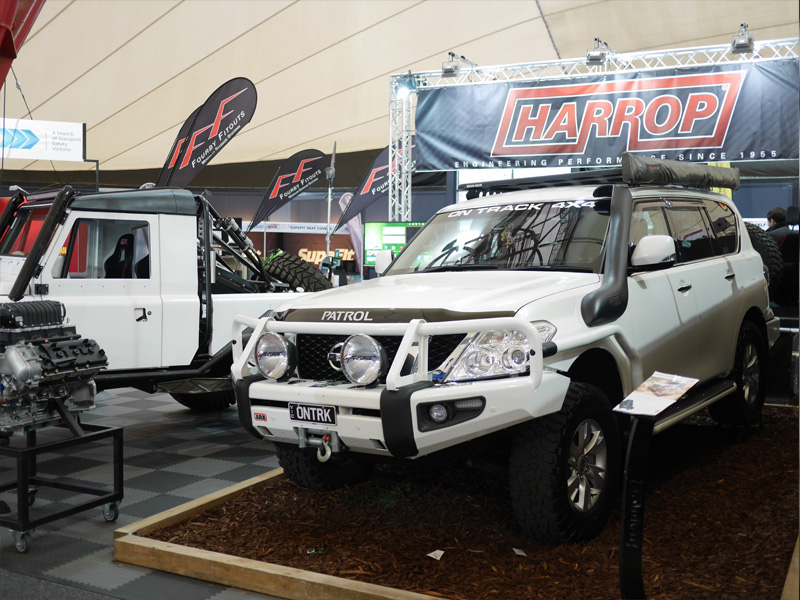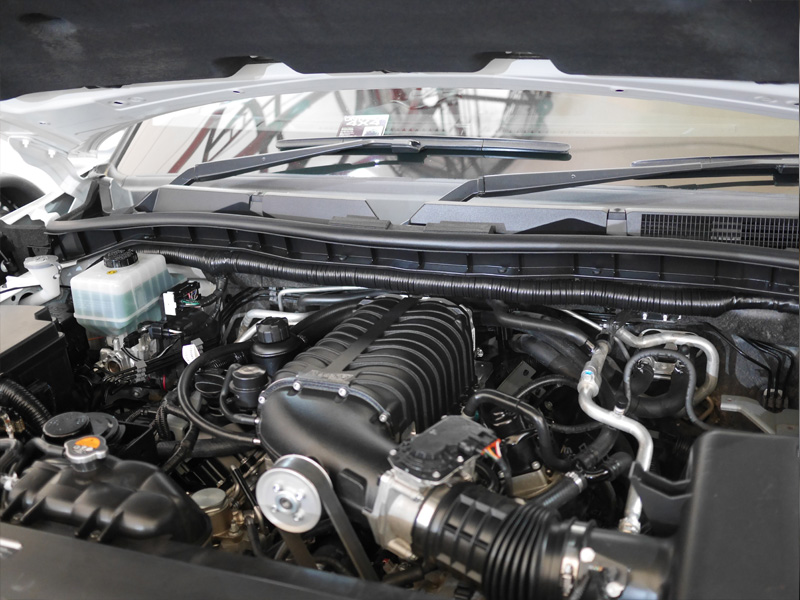 Our partners Tough Dog showcased a range of their suspension products which were well received and recognised for their durability and ride comfort by many enthusiasts over three packed days.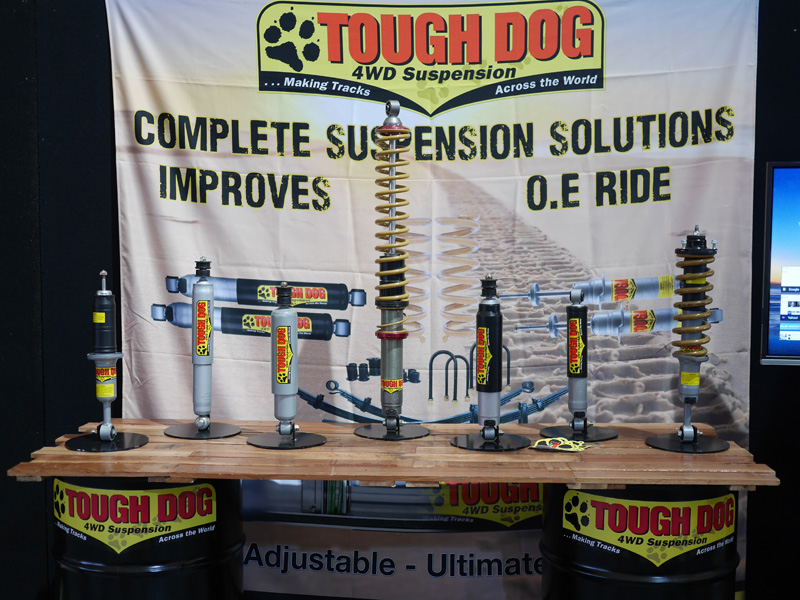 Lastly, the show was the perfect opportunity to introduce the revolutionary Terra Dura brake and track system for the rear axle of Toyota 70 Series Landcruisers to the retail market. An exciting product developed and manufactured in collaboration with Advanced Braking Technologies in Australia at Harrop HQ.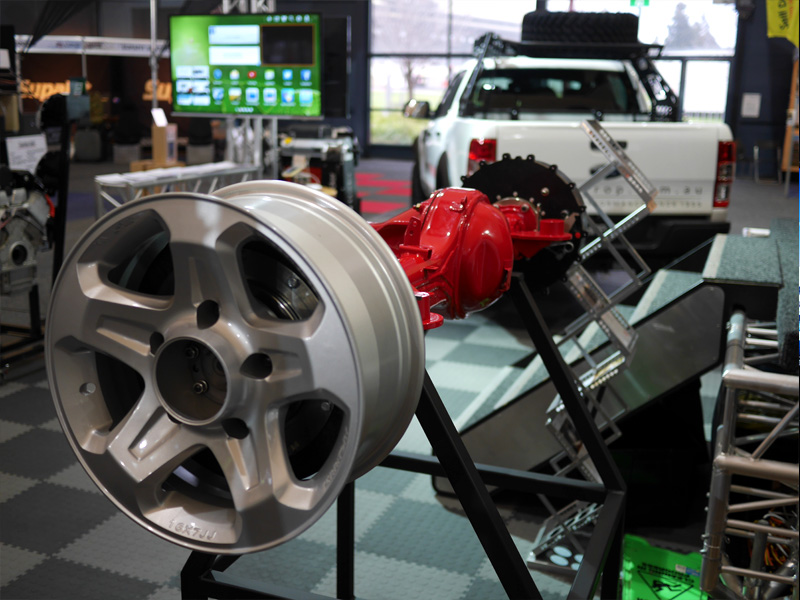 The Harrop Engineering team can't wait to be part of the Melbourne 4X4 Show in 2017. If you would like information on any of the products seen on display at the show, please contact our sales team on 1300 HARROP or sales@harrop.com.au.
---
RELATED ARTICLES