OUTBACK CHALLENGE 2018
---
Posted on 18th October 2018 at 11:36am
---
Harrop has been a proud sponsor of Outback Challenge for a number of years now with many competitors trusting our ELockers to get them through the gruelling stages of the event.

The 2018 Outback Challenge has been run and won, with Team Silvertec, Dan Moulday and Glenn Thomas victorious in their GQ Nissan Patrol running an LS3 V8 engine, factory Nissan running gear. Previous champions Team Hella with Neil Cooper at the wheel and Chris Hummer navigating filled second place. Team SIKMTE, Peter Thorpe and Russell Andrew took out third in their LS2 powered GU Nissan Patrol.

The new event format of three days with a central camp for competitors, marshals, and spectators saw 28 car entries, and 64 enduro motorcycle entries for the final 150km "Mad Max" special stage. The terrain is perfect for the rapidly growing sport of Hard Enduro and the inclusion of the bikes boosted the atmosphere and introduced two demographics that have not come together in the past.


Entrants battled the brutal rocks, soft sandy creek beds, and the ever-present mountains of the Barrier Ranges. Teams navigated using GPS as there is no tracks and when the terrain became impassable the latest differential and winch technology got the teams to their destinations. Broken Hill was the nearest civilisation, 30 kilometres from the event central camping area. Cars contested seven special stages over the first two days and nights followed by the Epic finale and the highlight of the event 'Madmax'. A large convoy of spectator vehicles was led by a team of experienced marshals belonging to the Cross Country Drivers Association (CCDA) to vantage points during the three days.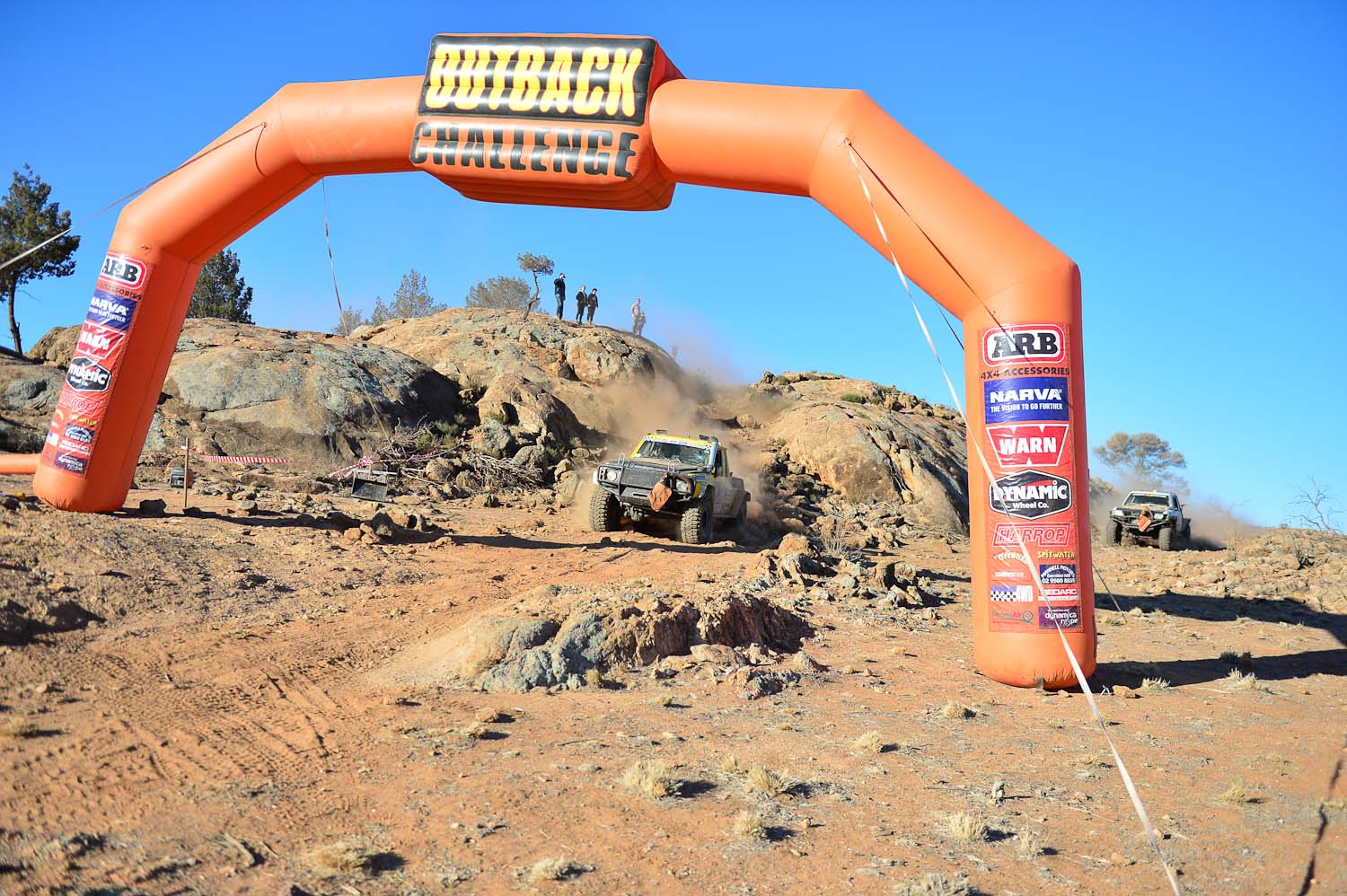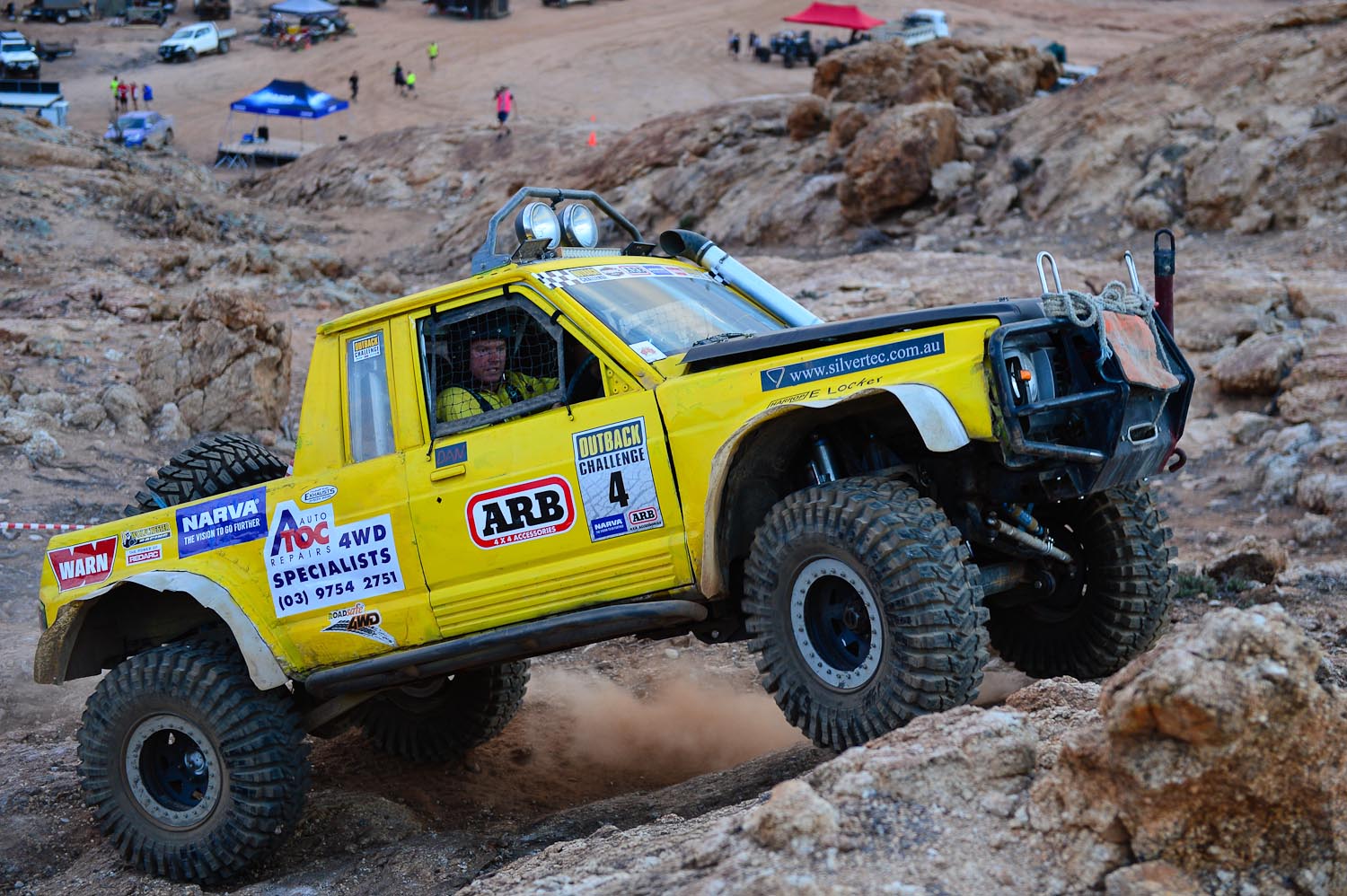 The event culminated with the 150km Mad Max stage, and for the bikes this was an epic hard enduro. All the Outback Challenge cars including two Ultra Four vehicles competed in this eight-hour marathon. Of all the cars only 4 completed this Epic stage in the allotted 8 hours with the first 2 teams of Silvertec and SIKMTE sprinting to the finish line and crossing only seconds apart.

The presentation was made under the stars of the Outback by a huge campfire which filled the air with a feeling of accomplishment of what everybody involved had just achieved.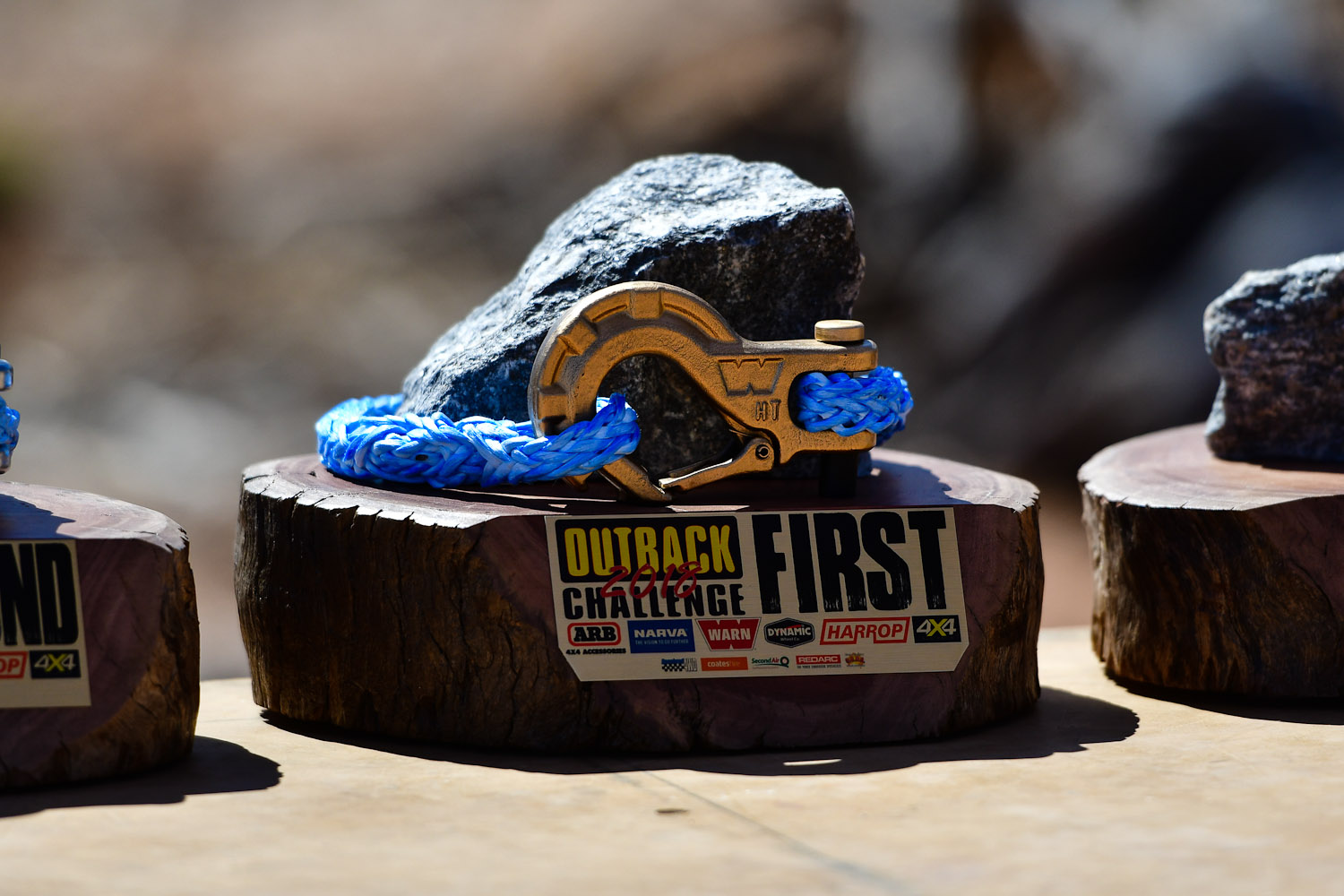 ---
RELATED ARTICLES